What type of appointment do I need?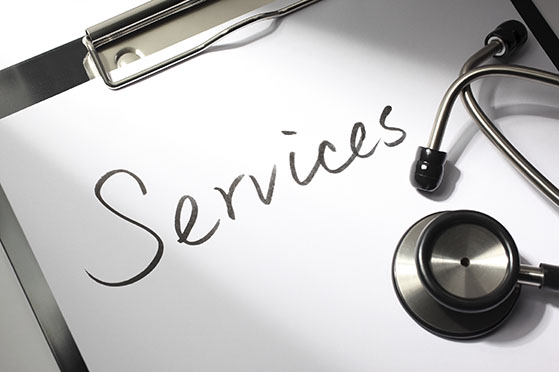 The physicians of Internal Medicine Specialists are dedicated to helping patients maintain healthy lifestyles through the assessment of risk factors during screening exams in our office and through the evaluation of chronic and new conditions during annual exams or yearly physicals. Outlined below is general information that helps distinguish between the different types of services that are offered during office visits with our physicians.
WELLNESS CHECK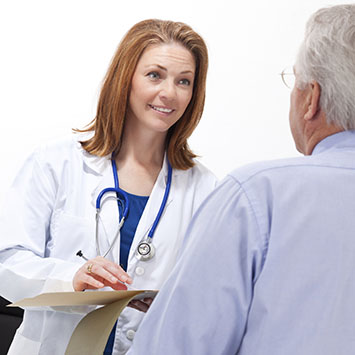 Some employers or insurance plans encourage yearly wellness checks for their employees or members. In some situations, these are done in the form of health fairs at the workplace. When done in a physician's office, these visits are generally free to the patient with no co-pay.
A wellness check involves screening a patient's health risks, generally with a questionnaire, brief exam, and minimal lab. It does not involve managing existing conditions or addressing complaints, and these will not be addressed during a wellness check.
COMPLETE PHYSICAL or ANNUAL EXAM
During a complete physical or annual exam, time is spent managing ongoing conditions and medications, addressing new concerns, and reviewing risk factors. A longer appointment time allows for necessary vaccines, tests, cancer screening / recommendations, review of family history, counseling, etc.
A complete physical or annual exam in which ongoing medical problems are addressed or prescriptions are renewed, or in which one or more complaints are evaluated and treated, cannot be billed as a "wellness check." Routine co-pays and deductibles will apply.
FOLLOW-UP
Anyone on maintenance medications will have to be seen by their primary care physician on a regular basis to continue receiving refills. Generally, a follow-up visit will be scheduled as you leave the office.
In the event either you (the patient) or the physician has to reschedule this appointment, you may be provided refills of necessary medications as deemed appropriate by your physician until the time of the rescheduled appointment.
PROBLEM-ONLY VISIT
Throughout the day, the physicians leave short appointment times available on their schedules to accommodate visits from patients with acute illnesses, such as sinus infections, sore throats, urinary tract infections, etc. These appointments are meant to allow patients to be taken care of in a timely manner when symptoms warrant.
During problem-only visits, chronic medical problems will not be addressed or discussed, maintenance medications will not be refilled, and routine labs will not be ordered or reviewed. Please limit these visits to one complaint or problem.